Apparently I now only produce cross stitch content. Thanks, pandemic.
In preparation for season 2 of the incredible Ted Lasso, I made a cross stitch version of the AFC Richmond crest, and I'm really happy with how it turned out!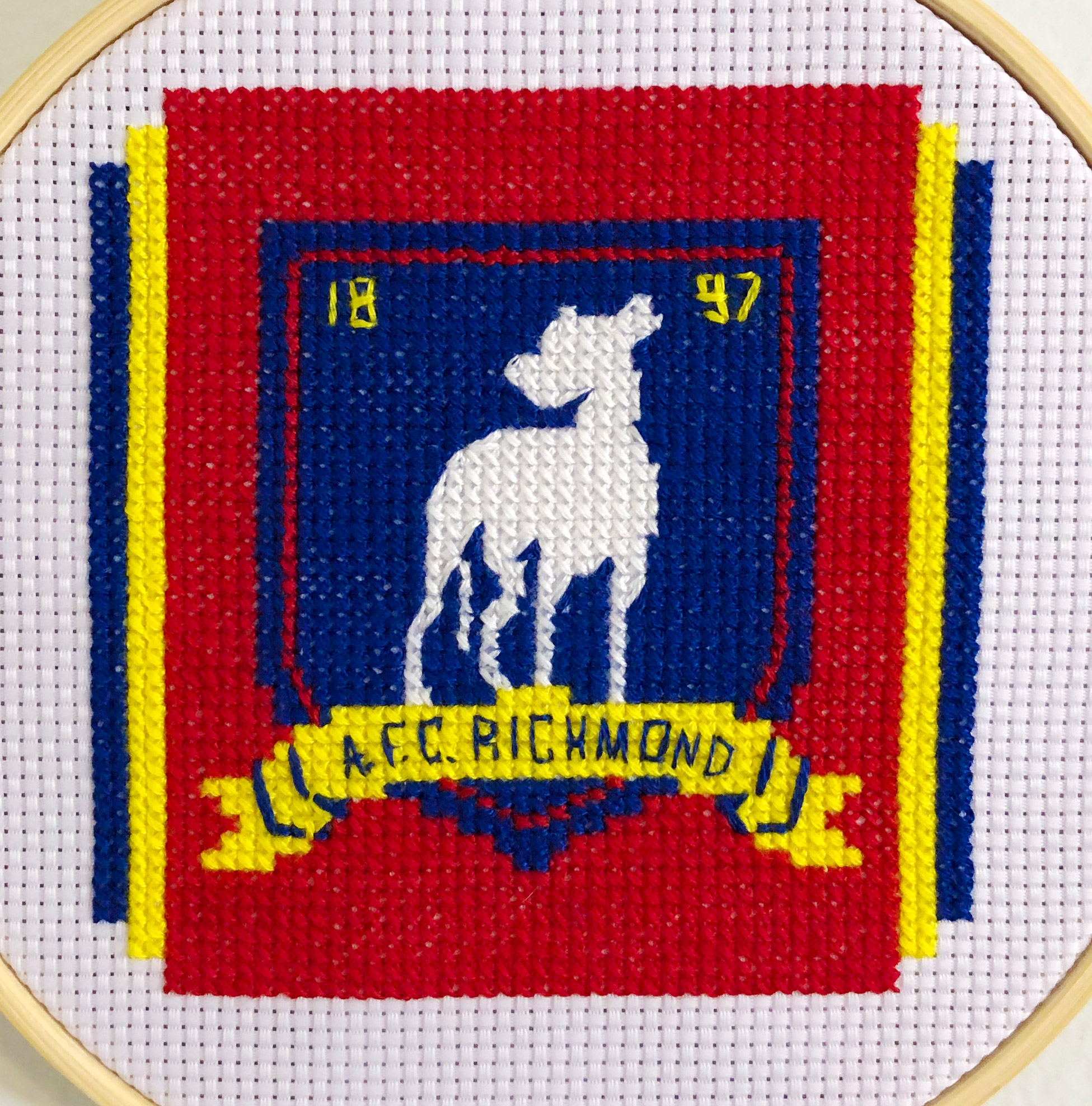 For the world's enjoyment, and to spread the cheer of Ted Lasso, I've provided the template—along with the raw Illustrator file—for free! (With a Creative Commons license.)
Believe!
Download everything here: